You can invite your colleagues to use Staff Leave from the People tab within the app.

Adding and Inviting Users
Inviting users to join your team is a basic process that pre-registers a users account ready for them to signup later.
Navigate to the People Tab

Tap on the (+) icon at the top right of the screen

Fill out the name and email fields

Tap on Add, and your colleague will automatically be pre-registered.
They'll also receive an email inviting to use the app. By joining your team with their invited email address, they'll automatically be assigned to your team.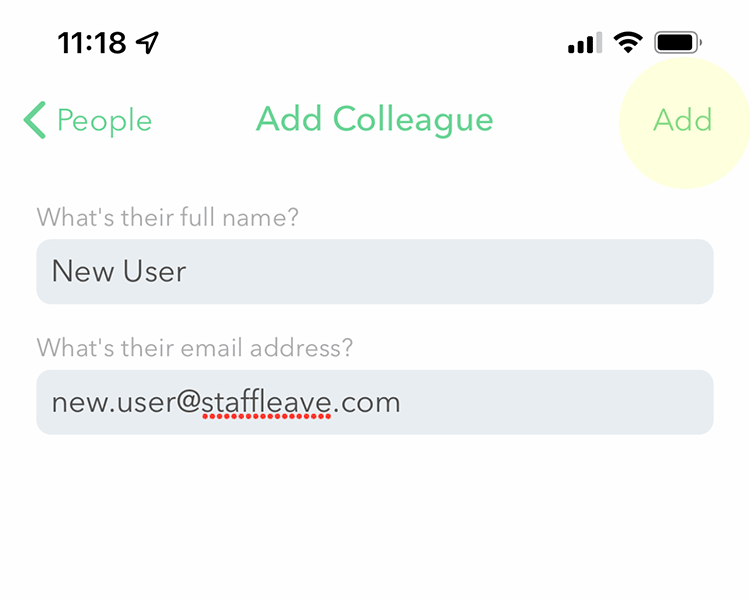 You can also start setting up their profile, allowance and create holidays for them, even if they haven't yet claimed their account. If you cannot add a user, and see an error message, you can contact support for further assistance.