A Feature Rich Company Intranet
Nomify features a basic intranet with company news posts and events, as well as posts from colleagues.
You can use Nomify if you don't already have an intranet or company portal. If you already have an intranet, you can use the Nomify Widgets to place news and events from Nomify directly into your company portal.
Nomify Intranet Home Screen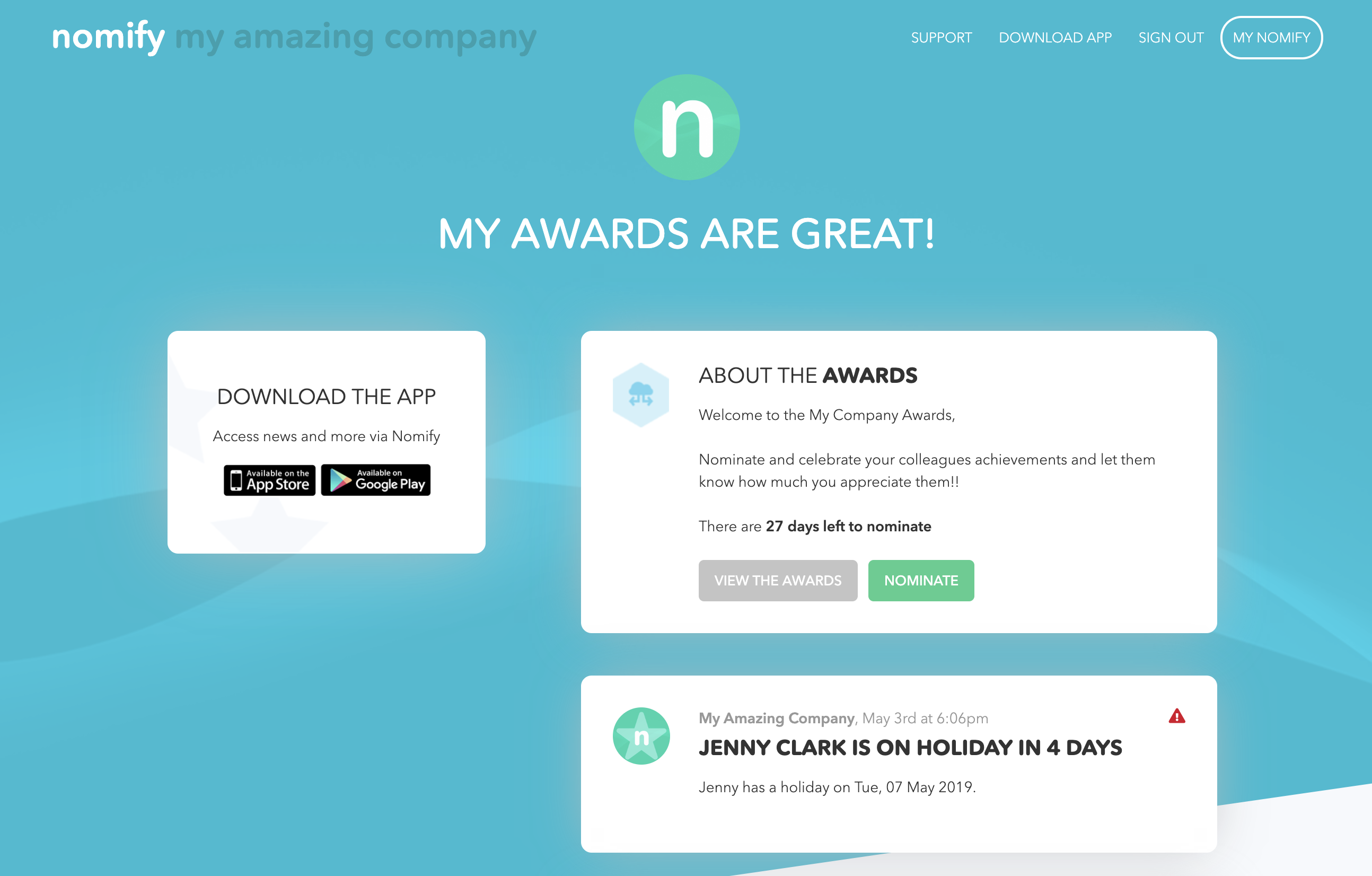 Nomify Posts
You can view all posts made by colleagues and the company on your Nomify news feed. You'll also see important announcements, as well as notifications about up and coming holidays for colleagues in your department.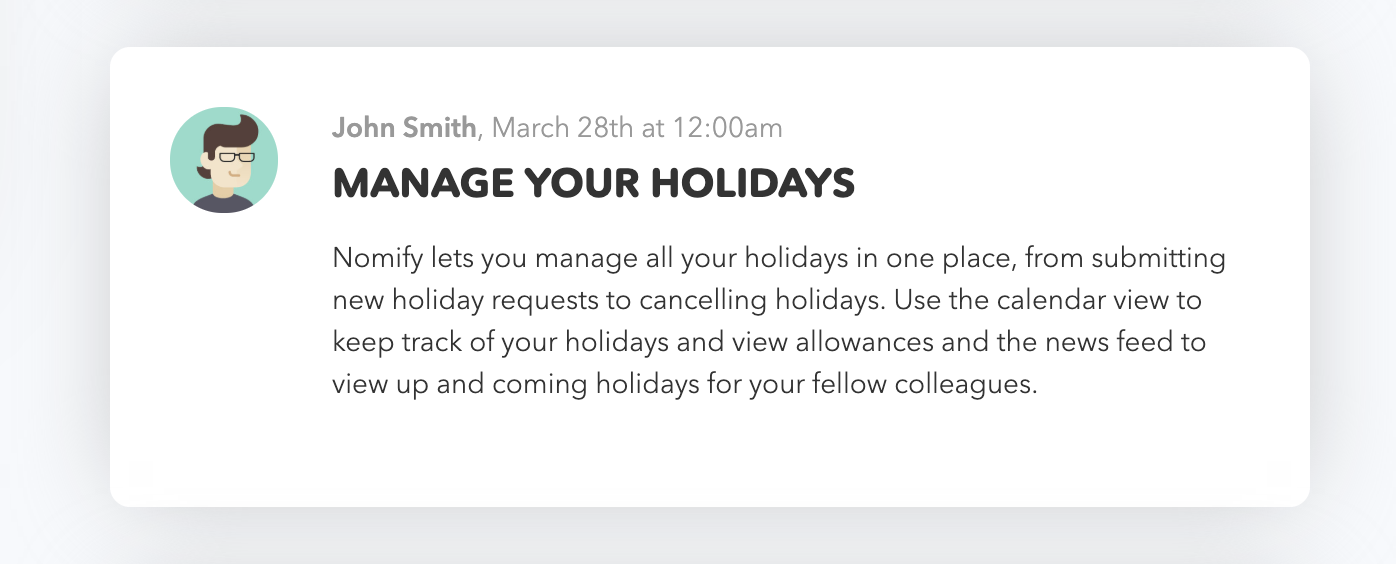 Events
To attend an event, simply click "I can go"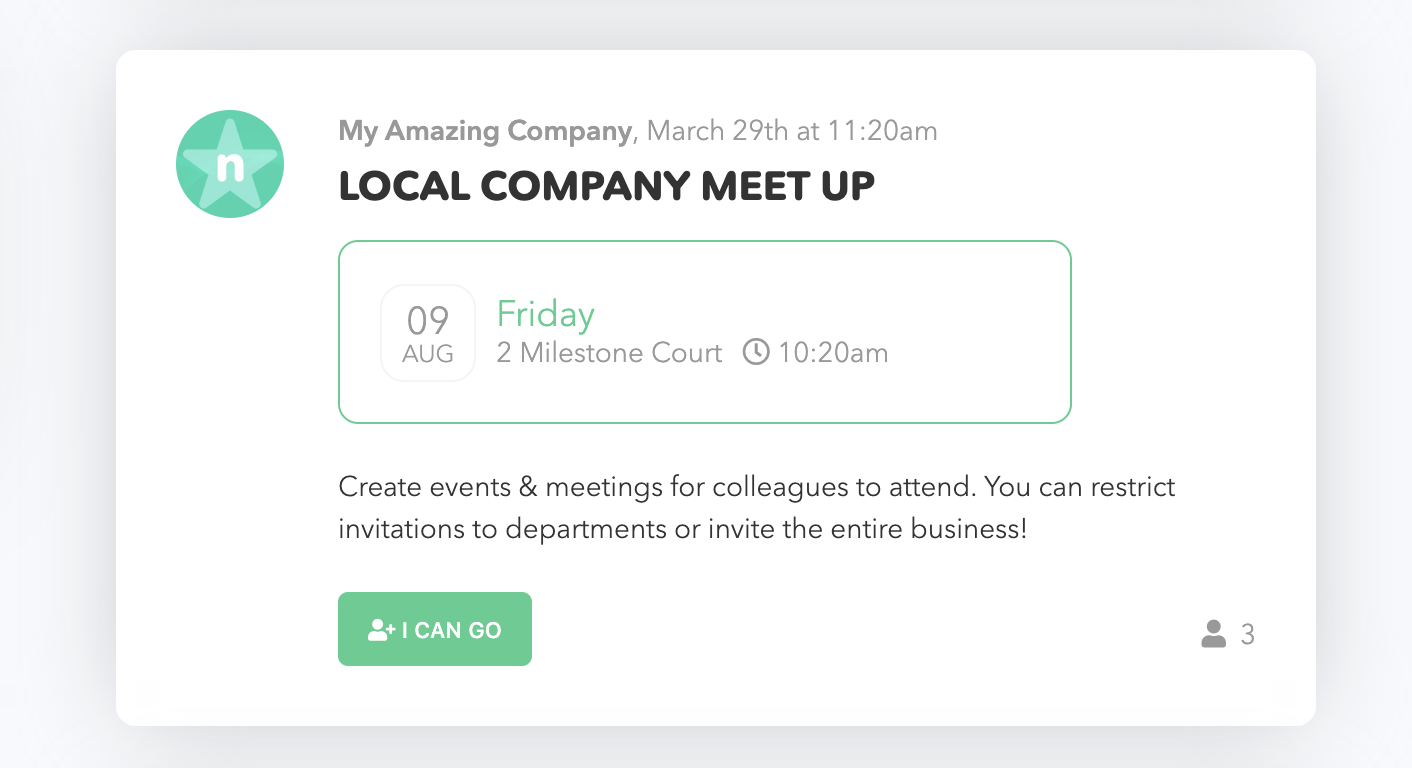 If you can no longer attend, click on "I can no longer go"