When your company opens its nomination period, you'll have the ability to nominate other colleagues for an award. Nominations can be made from the People section, or via a Profile
To Make a Nomination
Login to your Nomify company portal
Click on "My Nomify" towards the to right of your screen
From the dropdown menu, select "People"
Locate the person you wish to nominate
Click on Nominate
A new page will appear allowing you to type you nomination, and select an award
Once done, click on "Save", you can always come back and make changes up until the Nomination closure date.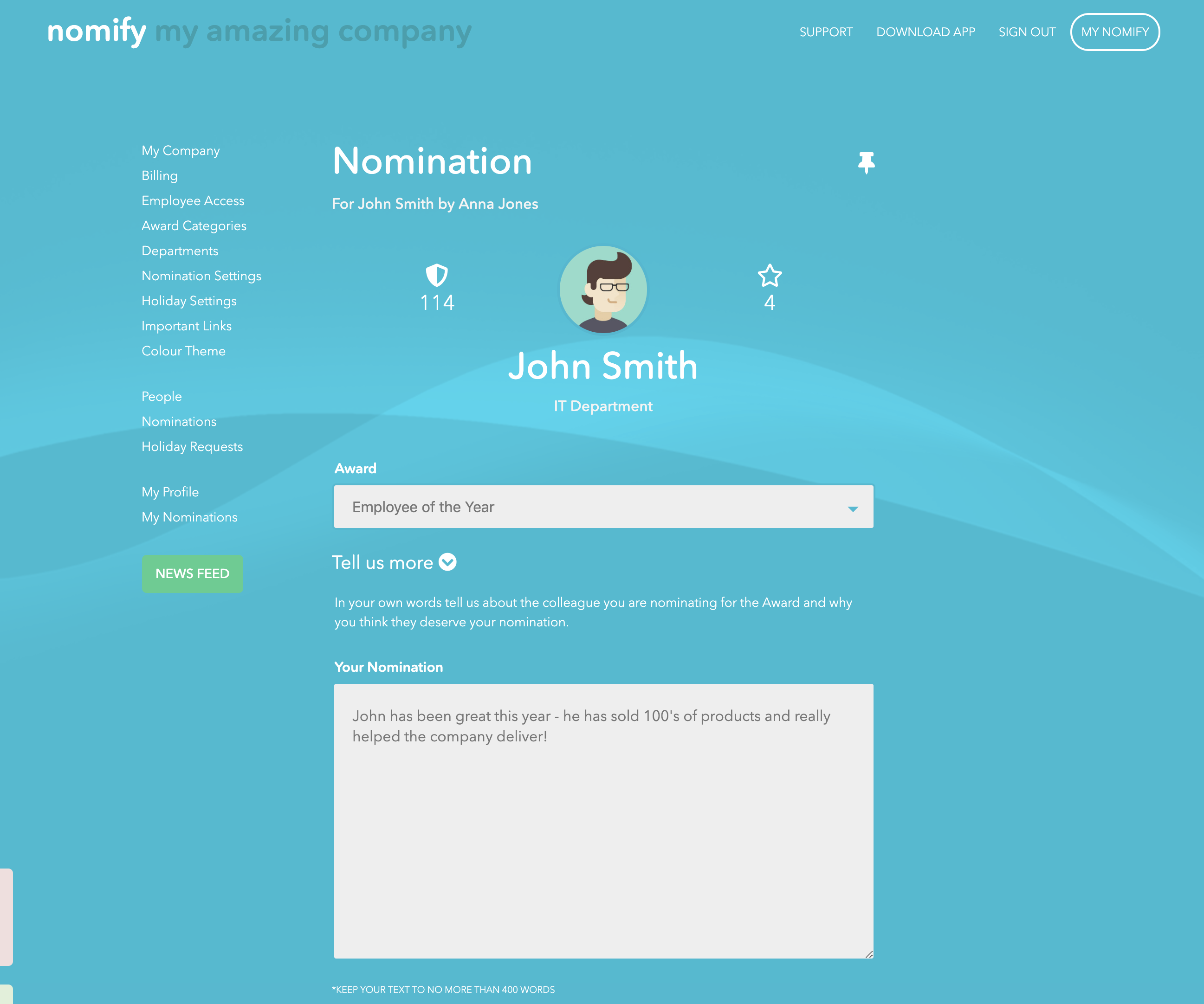 Viewing, Editing or Deleting a Nomination
Once you have made a nomination, navigate to the My Nominations section from the left hand menu or via the drop down menu under My Nomify. You'll see a list of nominations from where you can continue to edit or delete as required. This section will close once the nomination period ends.