Exporting Holidays Overview
Nomify allows you to export your holidays to any major calendar that supports an iCal feed, such as Outlook, Apple Calendar and Google Calendar.
By setting up an iCal feed, you can view your holidays or your staffs holidays from any existing calendar.
To Access Your Calendar Export URLs
Login to your Nomify company portal (you can also access this via www.nomify.me)
Click on "My Account" towards the to right of your screen
Scroll down and find your company, clicking on the green "manage company" button
Locate "Holiday Reqests" from the left hand menu (you may be prompted to login again if you came via www.nomify.me)
Click on the cogs icon to the right of your screen and select "Calendar Export" - a modal will be displayed.
Simply click on the copy icon to copy the chosen calendar URL to your clipboard.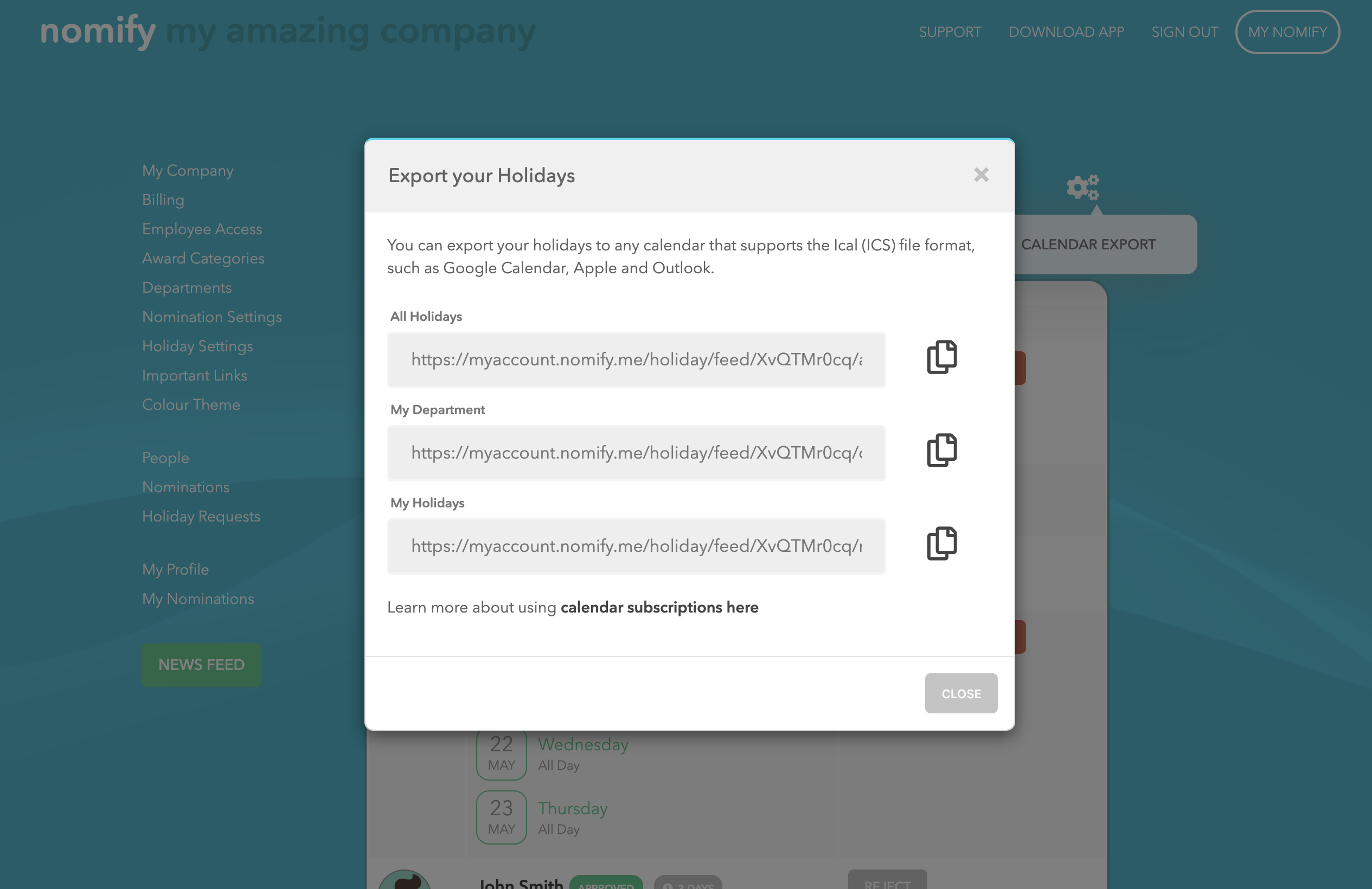 Setting up a Live Feed with Apple Calendar
Open Apple Calendar
Click on File > New Calendar Subscription
Paste the link copied from Nomify into the Calendar URL field
Click Subscribe
Select the frequency you'd like the calendar to update along with any other details you wish to change
You're all done! You calendar will now automatically update to reflect any changes in Nomify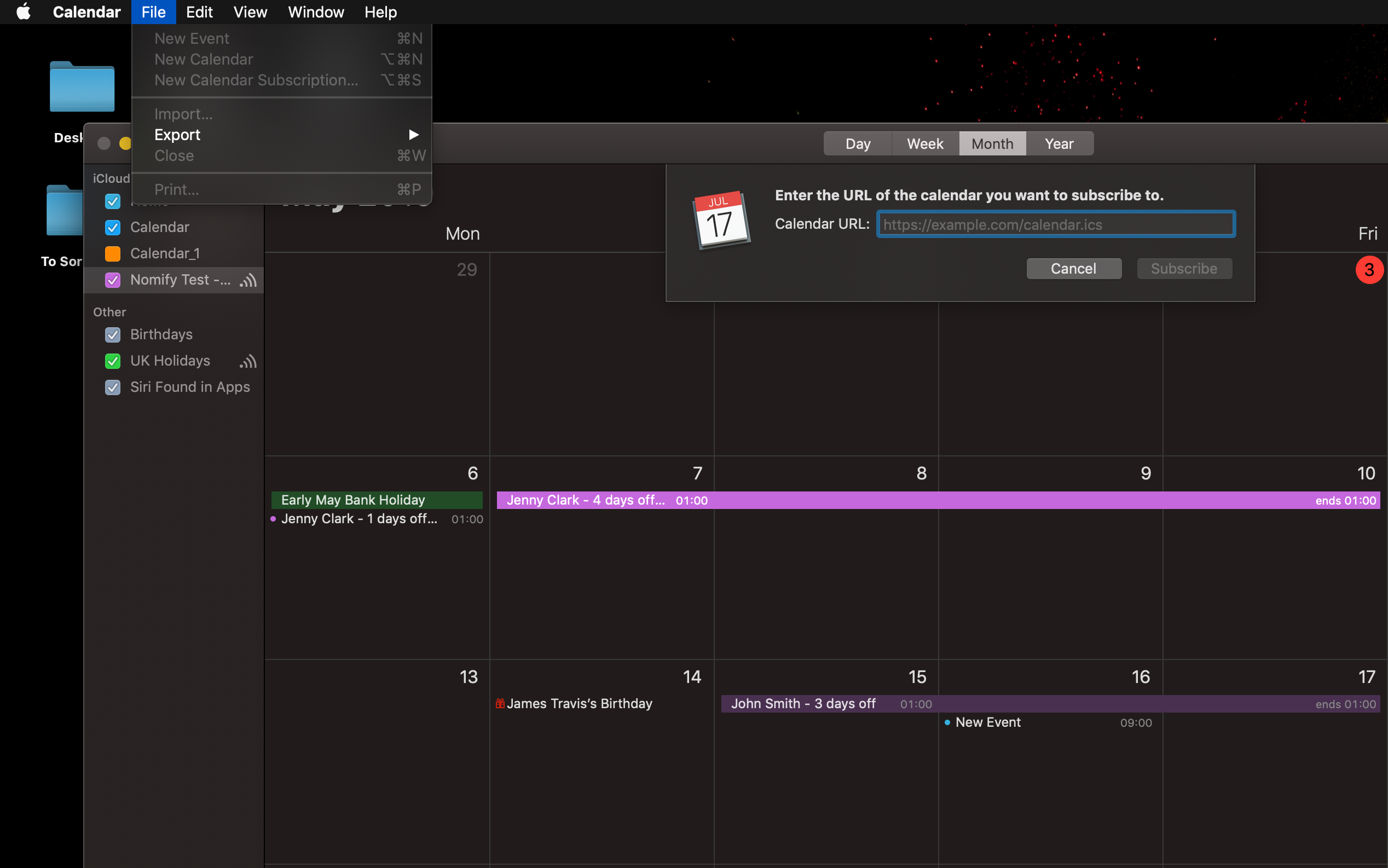 Setting up a Live Feed with Google Calendar
Open you Google Calendar account
Scroll down to Other Calendars on the left hand column, and click on the + Icon
Click on From URL
Copy & Paste the URL from Nomify into the URL of calendar field
Click Add Calendar! You'll all set to go!