This article runs over the various sections of the Nomify mobile app to give you a brief overview of its functionality.
Home Screen
The home screen contains the news feed, which will display important posts and events to you along with other notifications such as up and coming holidays for colleagues.
If you have permission, you'll also see a create post icon, letting you add posts and events for your company.
At the top of the home screen you'll see your profile image, along with your points and star balances. As you receive stars and nominations, you'll earn points.
Points will be redeemable based on your company's reward program.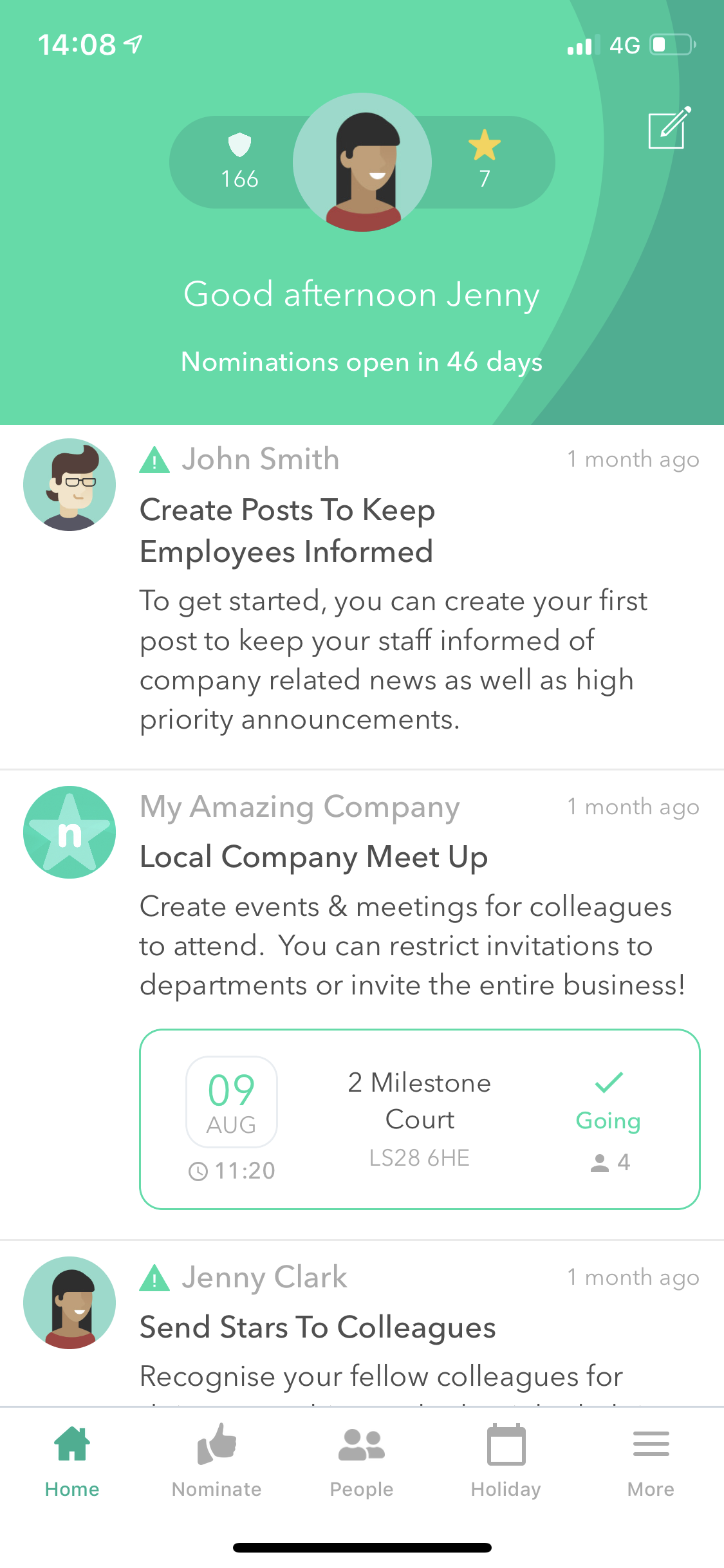 Nominations
The Nominations section will appear if your company runs an Awards program. When the nomination period is open, you can search and find colleagues to nominate from here, as well as create nominations and go back and edit nominations at a later date.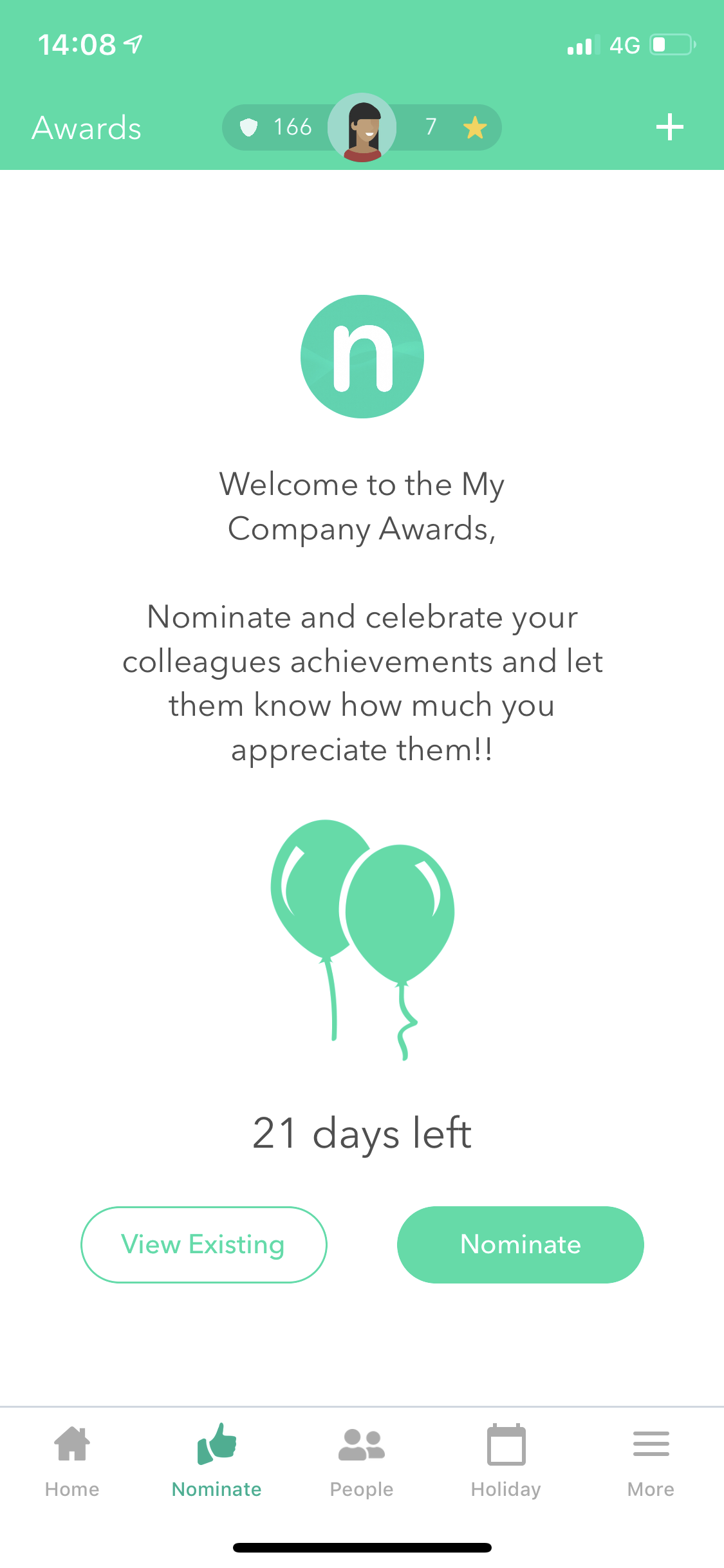 People
This section is the heart of Nomify, from here you can view profiles, to then send stars or find out your colleagues contact information. You can also call directly from the People section.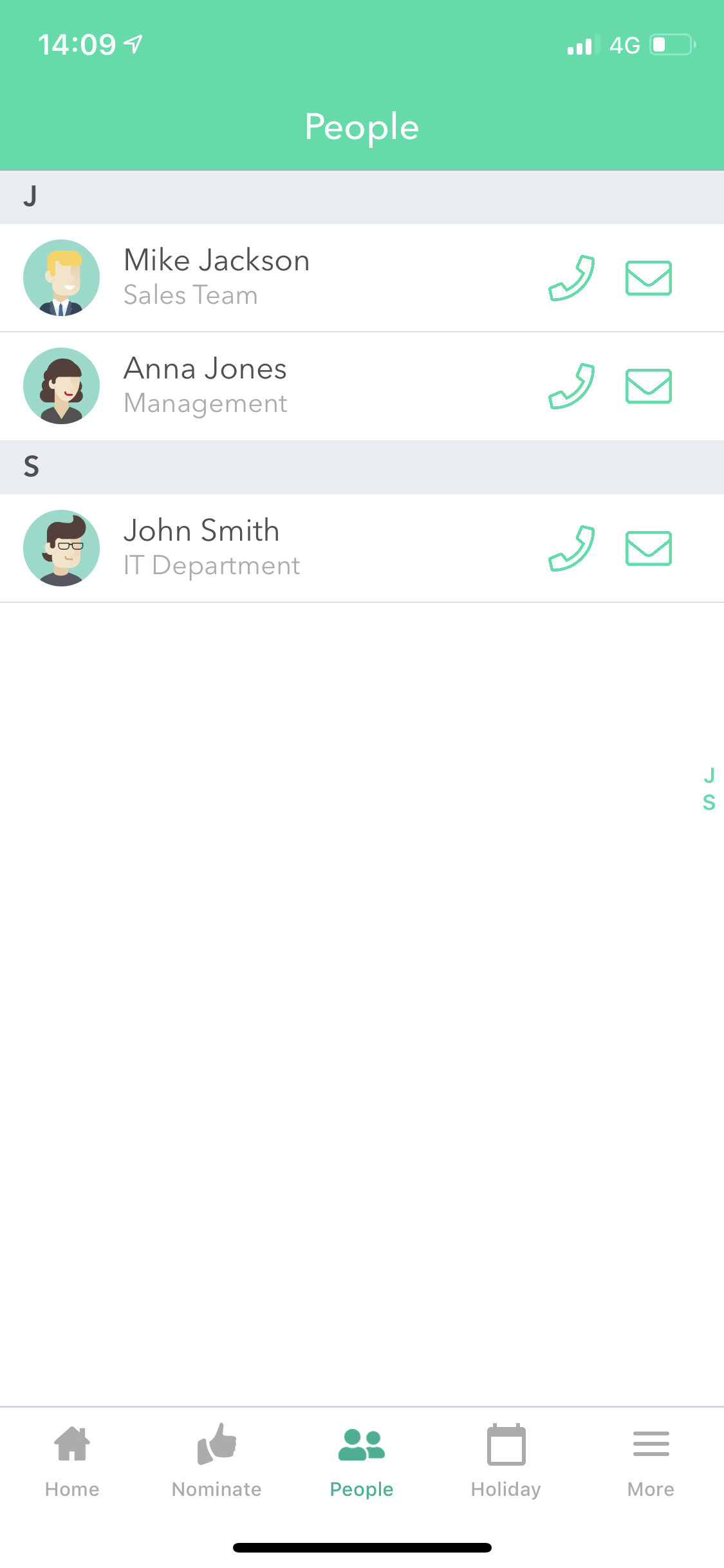 Holidays
The holiday section lets you request and manage your holiday requests. You can also view your allowance for the existing and subsequent calendar year.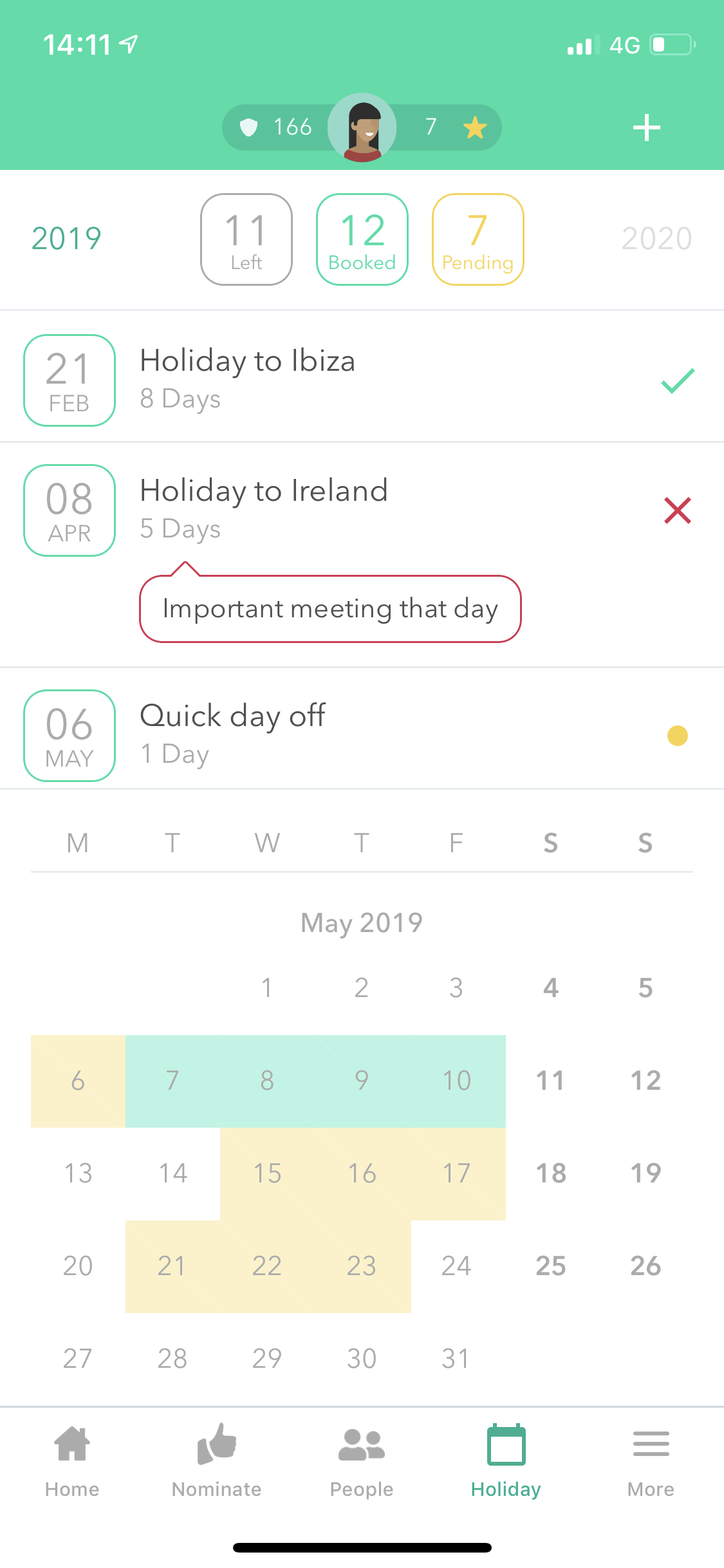 More
Finally the more section contains links to useful information and policies. Administrators and managers will use this area to manage holiday requests, set departments and award categories, and manage the nomination process.