Select the "Holiday" button from the tab bar at the bottom of the screen. This will take you to the holiday request page.

Here you can see the amount of holiday you've booked, as well as how many days you have left and how many days still need a manager's response (pending days).

Existing Requests
You can also see your existing requests. On the right hand side, requests have a tick if they've been accepted, a cross if they've been rejected or a dot if they're still awaiting a response.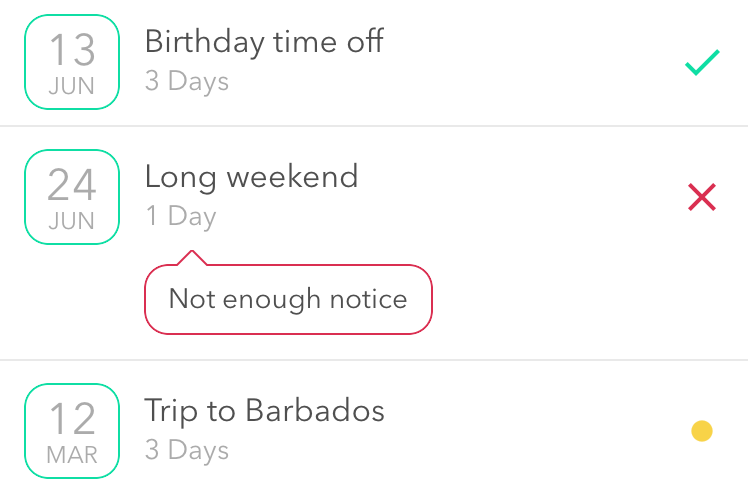 Creating a Request
Tap days on the calendar to add them to your request, and tap days again to remove them. To request half days, tap and hold a day then choose whether you want to request the morning (AM) or afternoon (PM) off. Once you've selected some days for your request, select the type, add a description if you like and then tap the request button to submit your request.