Nominations are optional in Nomify, and can be enabled or disabled along with a range of other settings.
To Make Changes to Nomination Settings
Login to your Nomify company portal (you can also access this via www.nomify.me)
Click on "My Account" towards the to right of your screen
Scroll down and find your company, clicking on the green "manage company" button
Locate "Nomination Settings" from the left hand menu (you may be prompted to login again if you came via www.nomify.me)
Enter your Award scheme name and description. This information will be presented throughout the mobile apps and website.
Optionally enable or completely disable the Nomination section
When you are happy with your entries, click SAVE to make the required changes
Uploading an Optional Award Scheme Logo
As well as you company logo, you can upload an award scheme logo
Click on the + icon on the logo placeholder.
Locate a the logo file you wish to use for your Award Scheme - we recommend one that fits in a square, as Nomify will auto crop it to fit in a circle.
When you are happy with your choice, click SAVE to make the required changes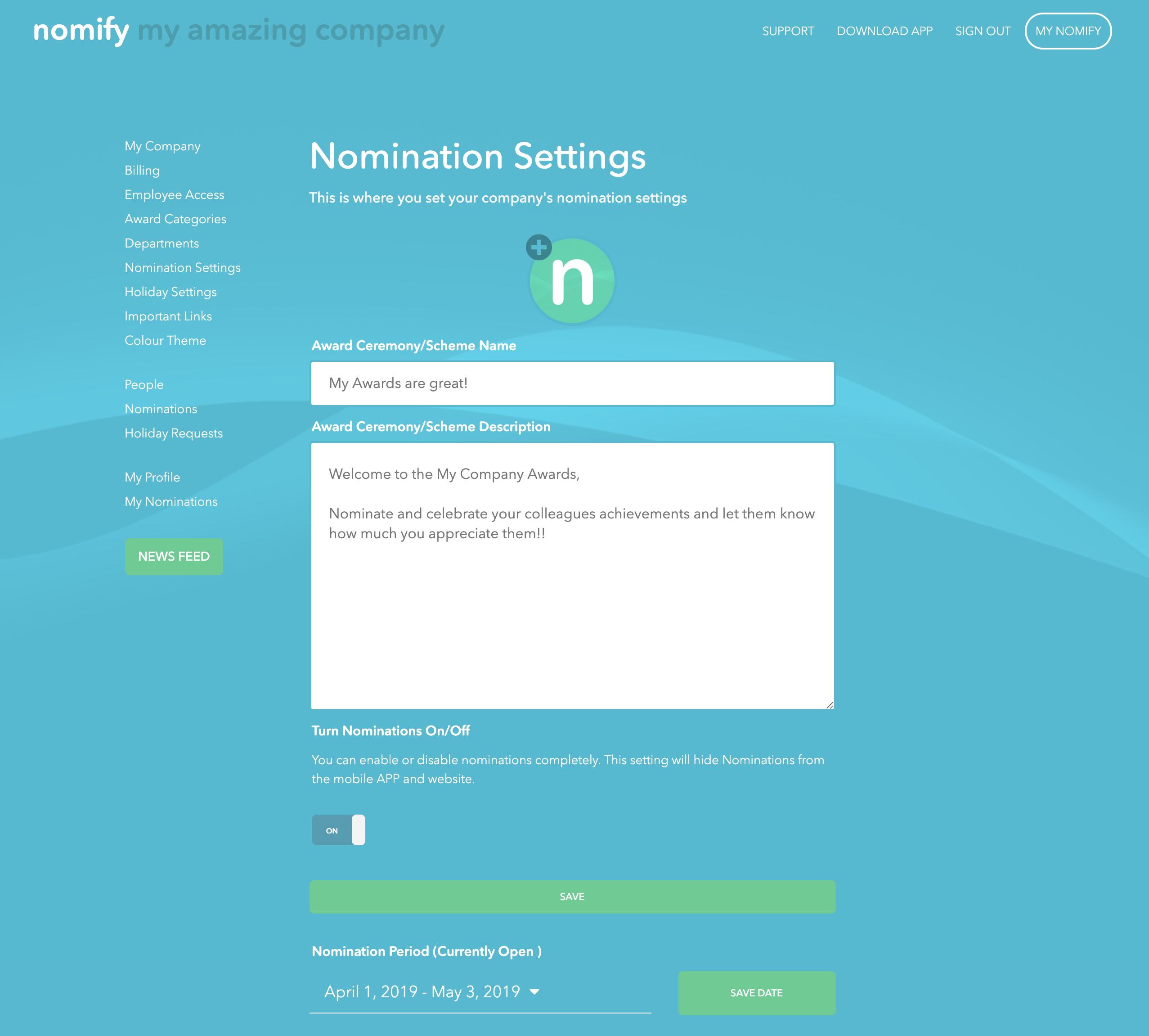 Specify a Nomination Start and End Date
Follow the initial instructions above
Locate the "Nomination Period" field
Click and select a start and end date in one selection
Once you are happy with your date, click "Save Date"