Nomify lets you specify content for your Nominations, such as Award Categories.
To add a new award category
Login to your Nomify company portal (you can also access this via www.nomify.me)
Click on "My Account" towards the to right of your screen
Scroll down and find your company, clicking on the green "manage company" button
Locate "Award Categories" from the left hand menu (you may be prompted to login again if you came via www.nomify.me)
Enter your award category in the "My Award" text field provided and click add to save your award category. Repeat this process for each award category you wish to add.
You can now edit your award category, adding an optional description.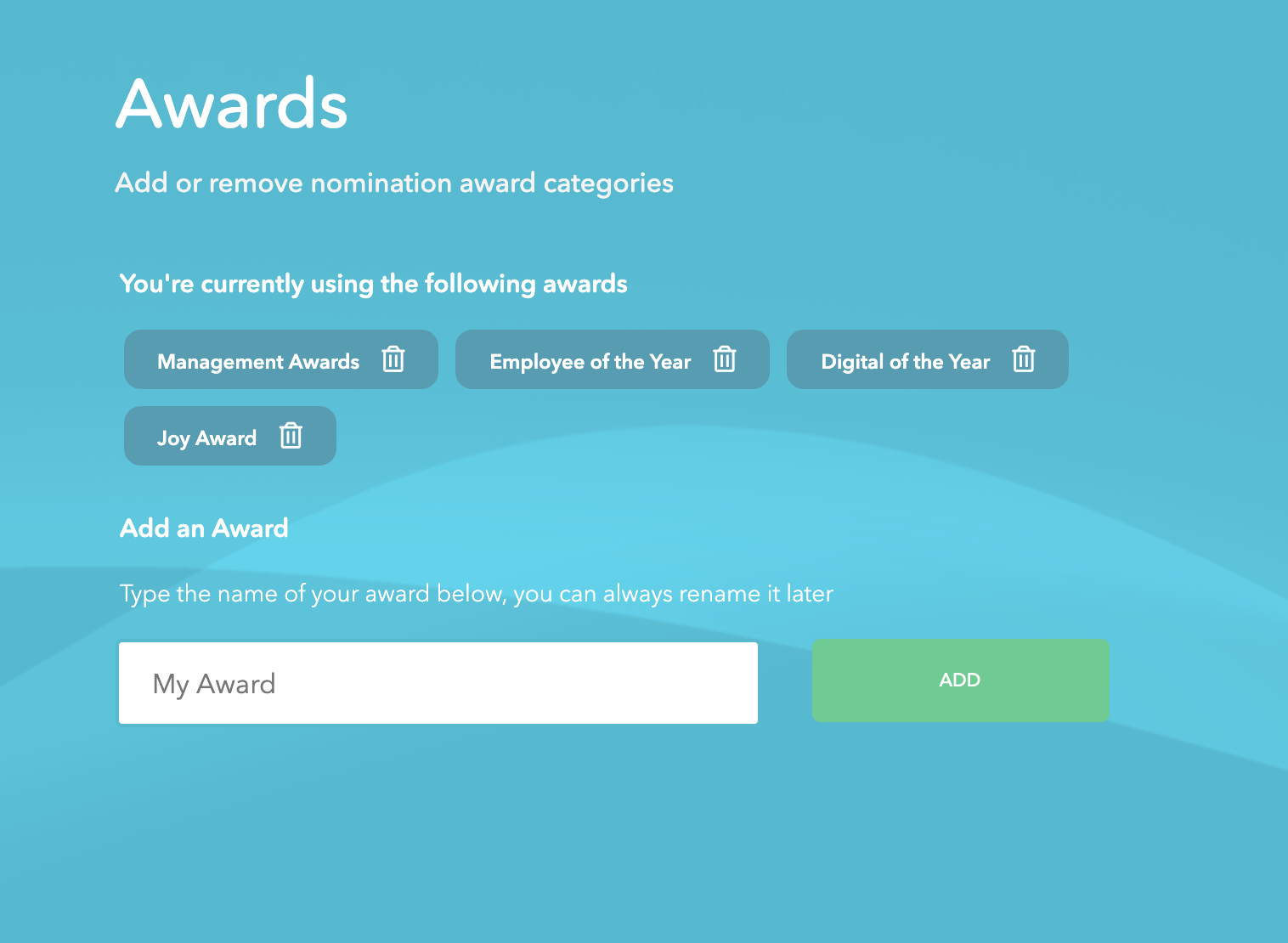 To edit an award category
One you have created a new Award Category, you can edit it, specifying additional content that will be display throughout the Nomify apps and website.
Follow the steps above to navigate to the Award Categories section
Click on the Award Category you wish to edit
You will then see a box as shown below where you can edit your award summary.