The admin features can be found by tapping the "Admin" section on the More tab.

Holiday Requests
To approve or decline holiday requests, tap the "Holiday Requests" row in the admin section. This will show you a list of holiday requests, grouped into pending, approved and rejected categories. To respond to a request, select the request, then tap either the approve or decline button. The decline button will prompt you to select a preset reason, or select "No Reason" if you don't want to attach a message.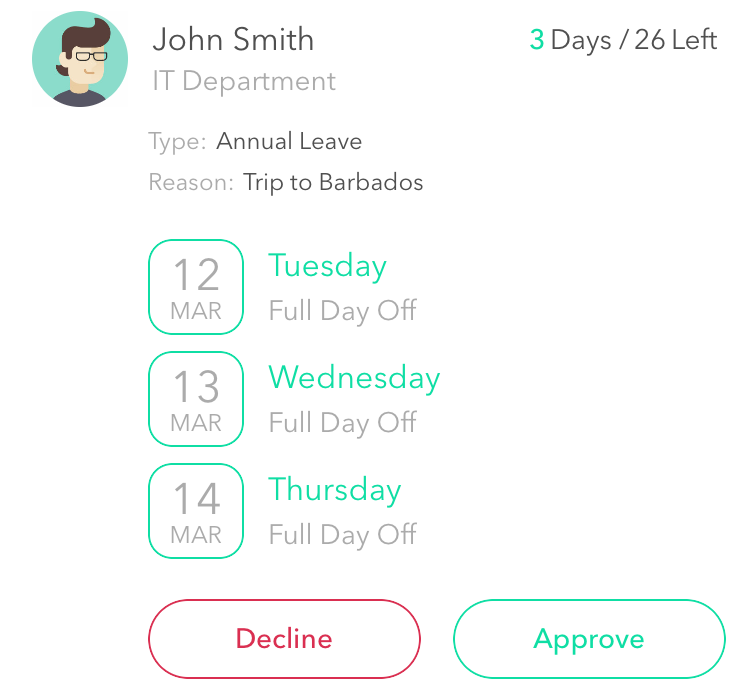 If a user hasn't got a holiday allowance set, you will be prompted to set an allowance before proceeding with responding to any request from that user.