Nomify uses departments to categories employees.
Adding a New Department
Login to your Nomify company portal (you can also access this via www.nomify.me)
Click on "My Account" towards the to right of your screen
Scroll down and find your company, clicking on the green "manage company" button
Locate "Departments" from the left hand menu (you may be prompted to login again if you came via www.nomify.me)
Enter your new department in the text field provided and click add to save your new domain. Repeat this process for each department you wish to create.
Your employees should now have instant access to select a department when editing their profile.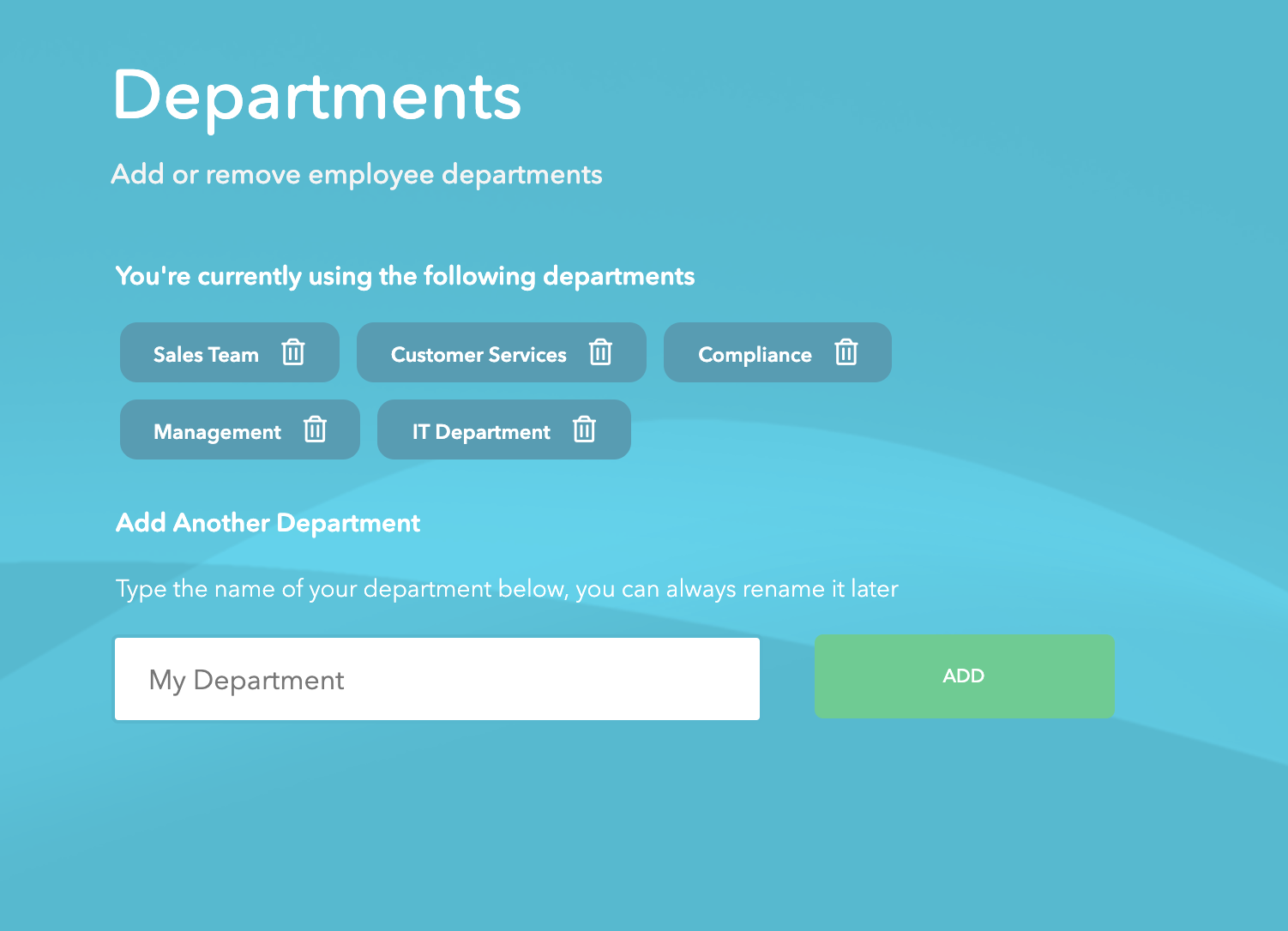 Editing a New Department
Repeat the steps above to access "Departments"
Click on the department you wish to edit
A modal should appear, allowing you to change the department name
Click on save to apply your changes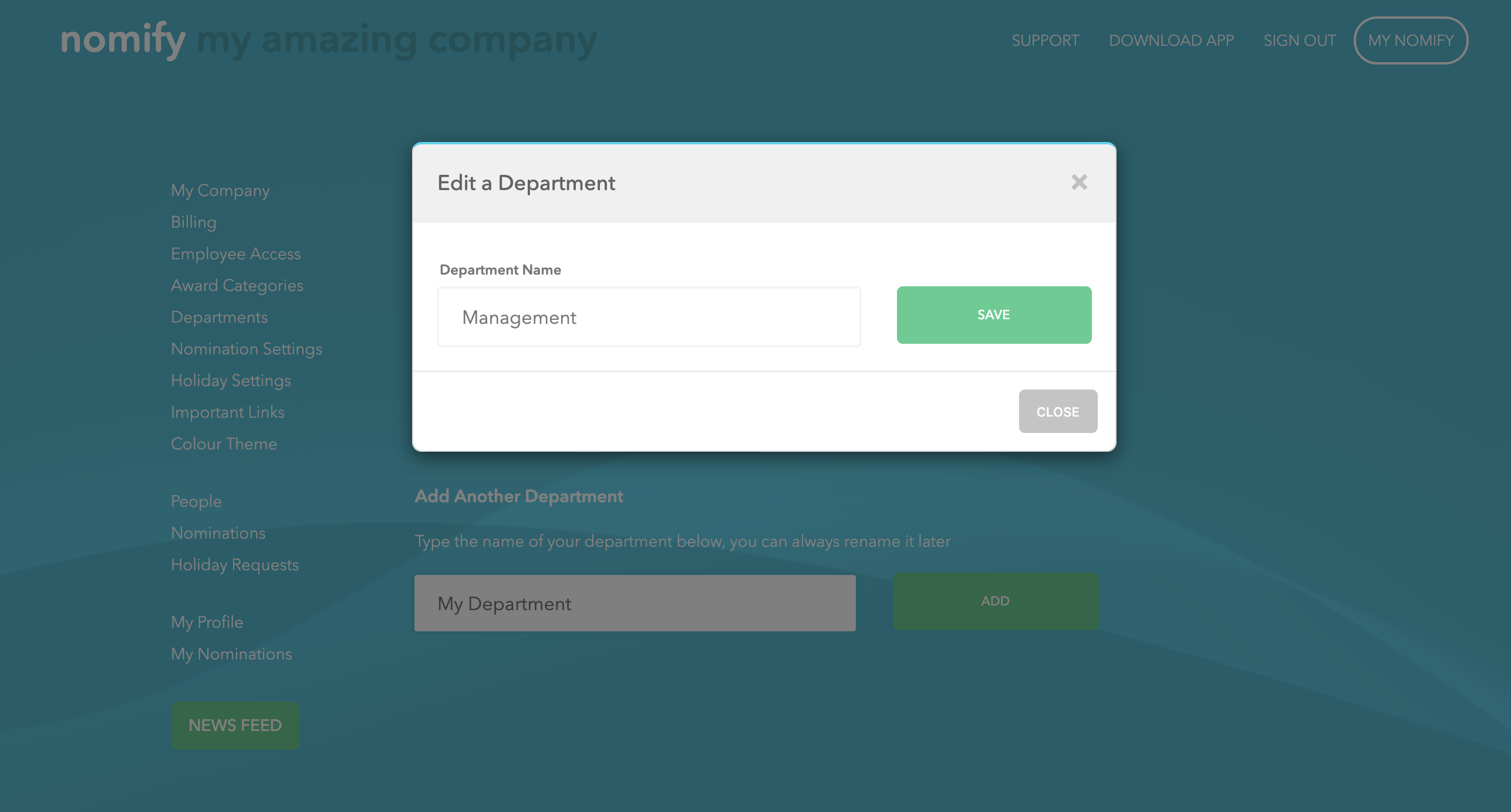 If you wish to completely remove a department, click on the dustbin icon, however please note you can only remove departments that are not in use by any employees. Departments that are in use by employees can only have their name changed.