Holiday functionality is optional in Nomify, and can be turned off completely. You can also specify if Managers can authorise and view requests, as well as define the company's start month and holiday roll over policy from one period to another.
Additional settings, such as hourly support, and holiday work patterns are currently in development.
To edit holiday settings:-
Login to your Nomify company portal (you can also access this via www.nomify.me)
Click on "My Account" towards the to right of your screen
Scroll down and find your company, clicking on the green "manage company" button
Locate "Holiday Settings" from the left hand menu (you may be prompted to login again if you came via www.nomify.me)
Make any changes as required.
Global Holiday Settings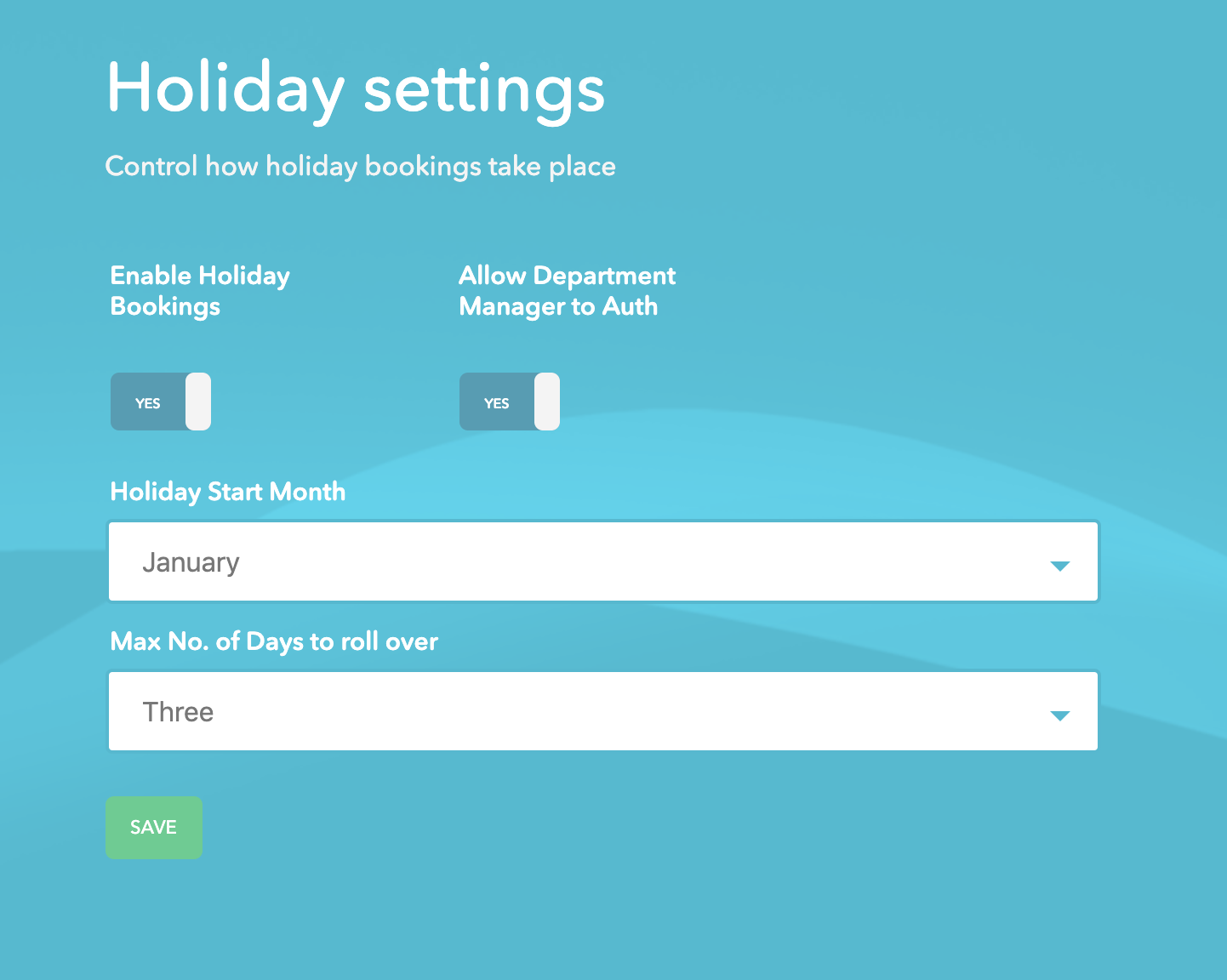 Per User Holiday Settings
The ability to book holidays on a per user basis can be controlled via the People section.